Fundraising at CPI
Fundraising is vitally important to the school. It provides funds for "extra" toys and equipment for the children, covers the cost of capital improvements, and helps to meet unexpected expenses and emergencies. As a small cooperative preschool, CPI depends on fundraising to provide enrichment to the curriculum and to keep our facilities in good shape. The Co-Directors of Fundraising work hard to plan exciting fundraisers each year. We hope to keep the FUN in Fundraising! Your support and participation is genuinely appreciated and greatly helps our school. While we don't require member participation in all of the events, there is certainly something for everyone!  For more information please email our fundraising team by clicking here.
You can also read about current fundraising projects in the Chalkboard Newsletter.
CPI is a 501(c)(3) non-profit. Our tax ID is 54-0881009.
Fundraising Opportunities
Amazon Smile
You Shop, CPI wins! Sign up with Amazon Smile, a simple way for you to support CPI at no cost to you and .5% of every purchase will go to CPI. Visit smile.amazon.com to sign up today.
Certifikid
Use the promo code CPI whenever you purchase a Certifikid voucher and $5 for every $20 spent will be donated to CPI.
Artkive
#EndMomGuilt! Artkive sends you a mailing box, you load up your child's artwork, send back and they turn it into a beautiful book!
Please use discount code for $20 off and CPI gets $20 in return for each box sold. Discount code: centreville19-20
Holiday Shop/Pancake Breakfast

Each December we set up a little "shop" upstairs and allow the children to do their holiday "shopping" for anyone and everyone on their list! We have items for parents, grandparents, siblings, family, friends, and yes….even pets! The kids get a huge kick out of choosing their own gifts to give, and often have a hard time waiting to tell you what's inside! (But that's part of the fun, right?) We will also need some volunteers on those two days to help work in the holiday shop (essentially taking the children through and wrapping their choices).
Later in the year, CPI students work on an original art project. Keep a look out in your child's tote bag for a magnet depicting their work. These magnets are not free, but a fundraiser for our school. There are also many other items you can purchase just in time for Mothers Day! A catalog and instructions will accompany the magnet.
Your child will created a special work of art while at school, and this image can be printed on to magnets, mugs, T-shirts, trivets and other items.  These make treasured gifts for grandparents, uncles, aunts and babysitters. For program information, please go to  http://www.originalworks.com/ .
Spirit Days/Nights –
Check back for new dates coming soon!
Our Sponsors have included:
Chick-Fil-A
Address: 4412 Chantilly Pl, Chantilly, VA 20151
TBD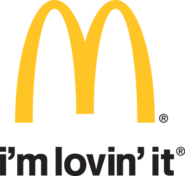 McDonald's
Address: 5931 Fort Dr., Centreville, VA; Phone: (703) 266-2741
SweetFrog
Address: 14215 Centreville Square, Centreville, VA 20121 Phone:(703) 543-2553
Check you child's tote bag for the next Scholastic book order form for the year. Not only can you order wonderful books for your child but it supports CPI at the same time! CPI earns points with each purchase that can be used toward books and other learning materials the teachers use every day. If ordering online, our activation code is NKP37. If ordering via paper order form please remember to mark your child's teacher and class day/time on the form or check to make sorting the book orders possible.
CPI T-shirts for kids and adults are available for purchase at any time by clicking here.